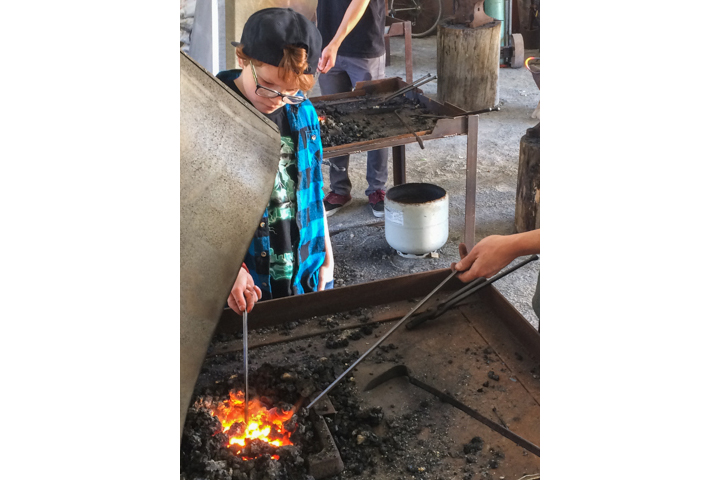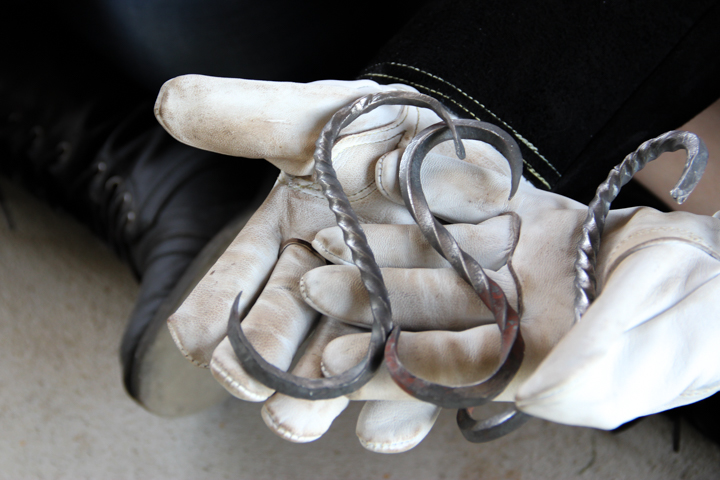 About
SAWs Forge is located next to the glass shop in the lower section of the Cary Hill Sculpture Park. Classes are held for beginner and intermediate students looking to acquire blacksmithing skills and techniques. The Forge can be rented at a daily rate, with option for assistance, for artists at any stage of their career looking for metal facilities to create new work in.
STUDIO CAPABILITIES AND EQUIPMENT
Studio Equipment
Four coal forges with PB50 super blowers
Two Whisper Daddy propane forges
1/2in drill press
Bench grinder, 1/3 horsepower
Two metal cutting chop saws
Small vertical band saw
140 Miller 110 mig welder
Seven anvils
Four leg vices
Machinist vice
Three swage blocks
Basic hammers, tongs, hardies
Oxyacetylene torch and tank
Workshops and Classes
SAWs shop offers workshops for artists of all levels. Click "workshops" for more information about our workshops, or click here for our workshop calendar.
Studio Rental
Rental Fee
The entire shop is available to rent for groups at the rate of $600 per day.

Individual work stations are available to rent at the rate of $30 per 4 hour session and includes a forge and anvil, basic hand tools, and propane or coal. Fee also includes basic use of studio equipment i.e. welders, chop saw, grinder etc. with exception of power hammers.

SAWs power hammers are $25 per 4 hour session.

Artists responsible for cost of assistance, instruction, and personal materials.

Assistance Fee
$25 per hour for one-on-one assistance
$50 per hour for one-on-one instruction
Materials
Artists are responsible for providing their own materials. SAW assists artists with material orders with advance notice. Contact us for more information.